The mantra of the historical Buddha named Siddhartha Gautama is known as the Shakyamuni mantra. The term "Shakyamuni" means the 'sage of the Shakyan clan'. This is referred to the man who was born in the late Vedic era into the Shakya clan and later came to be known as the Buddha. The mantra stands for the pious heart of the Buddha and so the yogis and practitioners who recite this mantra are believed to absorb the essence of the Buddha's sacred heart. The mantra has also come to be known as the Heart Mantra of the Great Sage.
The Shakyamuni mantra is among the most known and highly-regarded Buddhist mantras and gained even more popularity among Tibetan Buddhists. It is not hard to find a Buddhist who recites this mantra every single day to seek guidance and inspiration or to overcome difficulties and negativity.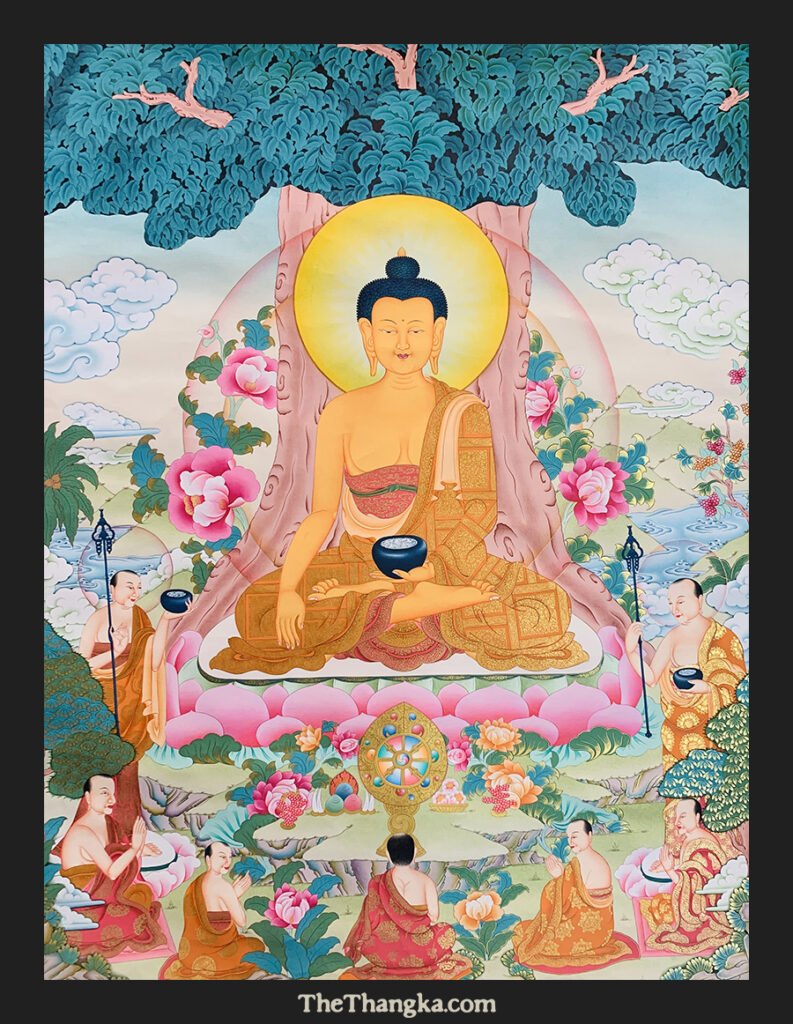 Understanding the Meaning of Shakyamuni Mantra
The Shakyamuni mantra in Sanskrit is recited as:

Just like the majority of the Buddhist mantras, the Shakyamuni mantra has different meanings associated with it but it is the literal English translation of each word in the sentence given above that reveals the meaning and essence of this potent mantra and allows for people to better understand it.
Om – While some believe the word 'Om' has rather conceptual meaning, it typically reflects upon the awareness of the universe. 'Om' is used to start several mantras and can simply be taken as what means opening yourself to embrace the truth of what is coming next, i.e., what follows the recitation of the mantra.
Muni means sage or wise one.
Maha is translated as great or supreme.
Soha is the term that is typically interpreted to mean hail or greetings.
So the phrase in the Shakyamuni Buddha mantra given above can be broadly interpreted in the English language to mean: "Om wise one, wise one, greatly wise one, wise one of the Shakyans, hail!"
Like most mantras, it is firmly believed by Buddhists that the Shakyamuni mantra eradicates all the negative karma that is gathered throughout the kalpas, or eons. The mantra, apart from being recited commonly, can be engraved or written down on jewelry pieces and emblazoned upon stones or wall hangings as well.
The tradition of repeating the mantra often is followed because of two reasons. First to acknowledge the Buddha and as a sign of respect to him and second, as a way of beseeching the Buddha to help in finding the right motivation that is needed to achieve full enlightenment.
See more about Buddha Shakyamuni