Those who have traveled to countries in Southeast Asia must have come across the beautiful stupas at least once. The stupas are majestically gorgeous places that are used for sacred purposes and meditation. It is often designed to resemble the shape of a bell and is embellished with gold and gold paint, shiny adornments, and precious stones, etc. For Buddhists, stupas are the shrines of great significance and prestige.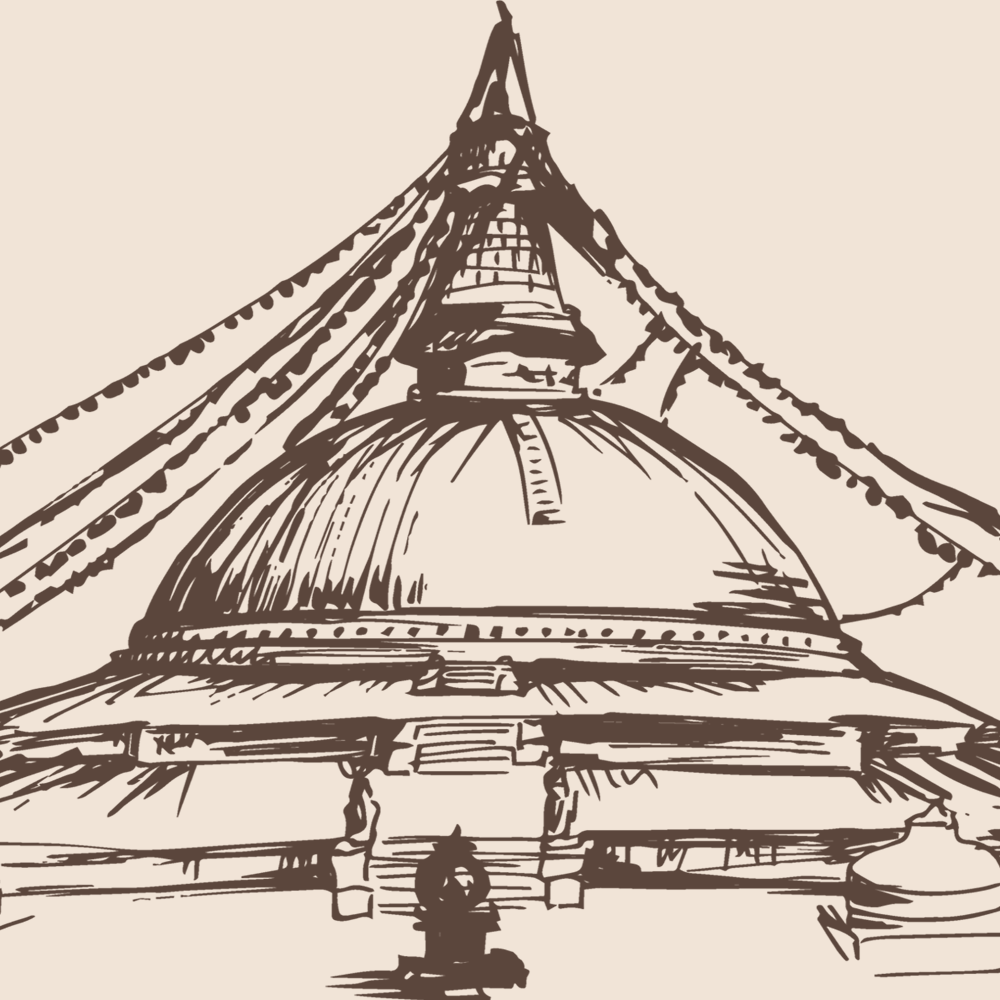 The Anatomy
In its simplest form, a stupa is a mound of dirt that is then enhanced inside and out using stone, marbles, holy objects, pictures, scriptures, etc. to be used as a holy place that proves to be meditative for the pilgrims. In India, the Great Stupa in Sanchi is said to be among the oldest stupas, the origin of which dates as far back as the fourth century BCE.
Different interior and exterior parts of a stupa are a representation of the Buddha's life, words, teachings, and images. With that said, the basic shape of these stupas is what represents the way Buddha was seated when he attained the state of enlightenment. The base of these stupas is always square-shaped as it depicts the Buddha's legs that were crossed when he was sitting on the earth and meditating. The hemisphere/mound, i.e., the middle part of a stupa mimics his torso while the tapering point at the top symbolizes the head. You will also often be able to locate a wooden pole that represents the central channel (avadhuti) or spine of the Buddha.
The Inside of a Stupa
The inside of a stupa is usually seen donning ancient devout imagery, Holy Scriptures, and the remnants of the Buddha. Because of their worth and significance, most of these monuments are sealed but there are a few with entrances. The Buddhist pilgrims head to these stupas to enter and see or worship the remnants that are placed inside.
As a form of worship, the pilgrims visiting this holy shrine take walks around the base of stupa. They travel around in a clockwise fashion. This is the activity that allows Buddhists and non-Buddhists to meditate. It is firmly and widely believed by most Buddhists that taking rounds around a stupa (khoras) cleanses the mind, minimizes negative karma, and encourages them to take on the path of enlightenment. This process actually depicts the endless cycle of rebirth (samsara).
Types of Stupa
There are five types of stupas in the world including:
1. The relic stupa that contains the ruins of the Buddha and his followers
2. The object stupa is one that has been home to the Buddha or his disciples
3. The commemorative stupa that symbolizes and marks an occasion in the Buddha's life
4. The symbolic stupa represent different teachings of the Buddha
5. The votive stupa built upright as a dedication