Manjushri in Buddhism is the Bodhisattva of Wisdom. Manjushri's name means 'gentle glory' or 'sweet glory' in Sanskrit. He is recognized as the 'gentle-toned or sweet-voiced one' and the 'Lord of Speech, thus also known as Manjughosha and Vagishvara, respectively. His mantra comprised of the syllables Om Ah Ra Pa Tsa Na Dhi.
Bodhisattva Manjushri endows people with knowledge, aptitude, highest levels of teachings, expressiveness, remembrance, and the power of exhibition.
Traditionally brought into play by writers to seek help, Manjushri is worshipped as an enthusiast of sciences and arts. He is the prime protector and supporter of astrologers as well.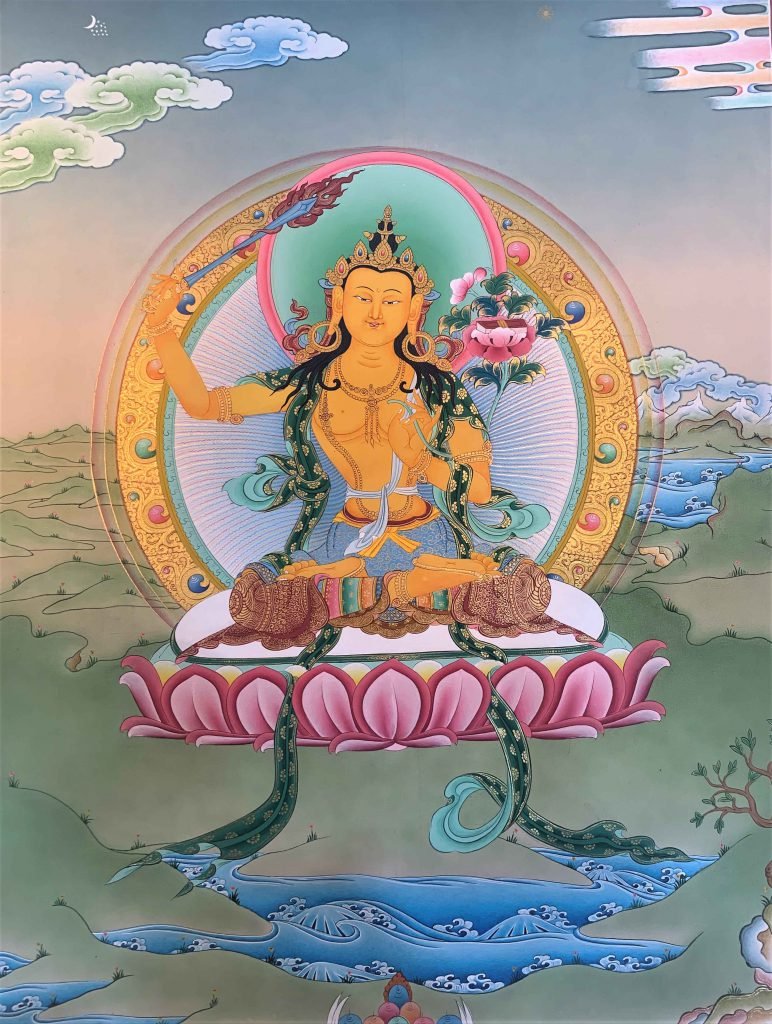 The Manjushri Mantra:

The Benefits of the Manjushri Mantra:
The practices of Bodhisattva Manjushri enable you to improve your skills of learning, debating, scripting, memorizing, and the intellect. A sacred Tibetan tradition emphasizes that the mantra should be chanted 100, 21, or no less than 7 times to get the benefits. During the last time the mantra is recited, the final Dhi syllable must be recited several times; as many as possible.
Listen to the Manjushri Mantra:
See more about Bodhisattva Manjushri